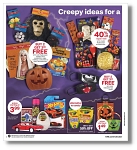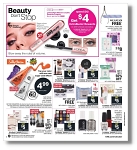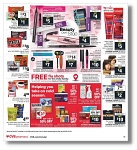 click an image to view full size or view all
download pdf

jump to comments section
= as low as free | = $1 or less





babo unbleached bamboo bath tissue 8 pk (SKU 236686) bogo get $3 wyb 2 limit 5 10/24-11/21
advertised on shelf tags
reg psa $10.99




hand sanitizer (select) buy 3 get 1 free get $3 wyb $10 limit 1




l'oreal cosmetics get $4 wyb $12 limit 3
buy 4 l'oreal paris mascara get 1 free limit 4 through 12/31
10% back w/ beauty club



luden's , fleet , little remedies , chloraseptic , summer's eve , phazyme , boudreaux's , anacin , bc aspirin , ecotrin , goody's , dramamine , tagamet , or beano (select), & any monistat or uristat bogo 50% off get $3 limit 1
luden's 30 ct reg psa $2.39!
luden's 25 ct reg psa $2.49-$2.59!
-$1 off 2 luden's bags peelies at some cvs stores
-$.75 OFF 2 Luden's 25ct+ Bags
-$.75 off 2 Luden's Products, exp 12/05/20 (10/25/20 ss)





maybelline cosmetics get $5 wyb $12 limit 3
fit me blush psa $5.99-$6.49!
expert wear mono eye shadow psa $4.19-$4.79!
Baby Lips psa $4.49-$4.89!
Expert Wear Twin Brow and Eye Pencils psa $4.79-$5.99!
Cover Stick psa $6.49-$6.99!
10% back w/ beauty club
-$2 / $4 / $5 / $8 off $20 / $12 off $30 crt (value varies by customer, should print for everyone)
-$2 Maybelline New York Face Product, exp 11/14/20 (10/18/20 rmn)





oral-b toothbrush 2 pk get $3 limit 2
indicator contour clean toothbrush 2 pk psa $4.79-$5.79!
-$2 Oral-B Pulsar OR Multi-pack Adult Manual Toothbrush (excludes Kids, Healthy Clean, Cavity Defense and trial/travel size), Exp 11/21/20 digital coupon
-$1 wyb Oral-B Manual Toothbrush or Pulsar, any size, limit 3. excludes, Healthy Clean, Cavity Defense, Fresh & Clean, travel and trial sizes. Expires November 8, 2020 2:59 AM ibotta offer (offers may vary & exp may change)





Pop-arazzi nail get $4 wyb 2 (limit 1?)
excludes kits
psa $2.99 or 2/$5 (select stores)
clearance psa $.99 not included
advertised on cvs.com
10% back w/ beauty club





arm & hammer detergent 43.75-50 oz & snuggle 32 oz bogo
-$1 arm & hammer liquid laundry detergent

dunkin' donuts & community coffee 11-12 oz or k-cups 10-12 ct $4.99
-$1 Dunkin Coffee Product, exp 10/31/20 (09/20/20 rmn)
-$.75 dunkin' coffee product (excluding instant)







---
* all deals subject to change/regional differences *
always check your local ad!
sneak peek of the ad for your area can be accessed at cvs.com on thursday before the sale week.
---
sources:
thanks and credit to brian for babo tag photo
cvs.com | coupon confidants | savvy coupon shopper | wild for cvs | slickdeals
---
did i miss a hot cvs deal? do you have photos of a cvs ad or sale tag to share?
contact me here!
---