colgate optic white 4.2 oz, 2in1 4.6 oz, max 6 oz, & total 3.4/4.8 oz $3.49 get $4 wyb 2 limit 2 limit 1
limit 1 in system and printed on store tags
-$3 off 2 Colgate TotalSF, Optic White, Enamel Health, Sensitive, Zero or with Charcoal or Hemp Seed Oil Toothpastes (3.0 oz or larger), Exp 10/24/20 digital coupon
-$3 off 2 Colgate TotalSF, Optic White, Enamel Health, Sensitive, Zero or with Charcoal or Hemp Seed Oil Toothpastes (3.0 oz or larger), Exp 10/24/20 digital coupon
-$1 colgate totalsf, optic white, enamel health, sensitive, zero, with charcoal or hemp seed oil or max fresh (print soon! - scheduled availability through 10/10 )
-$.50 colgate toothpaste 3oz+ nvpr, exp 10/31/20 (10/18/20 ss)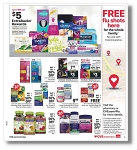 click an image to view full size or view all
download pdf

jump to comments section
= as low as free | = $1 or less








colgate total 500-515 ml & optic white 16-16.9 oz mouthwash get $2 limit 2
total psa $4.49-$5.49
-$1 colgate mouthwash or mouth rinse (400 ml or larger) (print soon! - scheduled availability through 10/10 )






crest pro-health 3.5-4.6 oz, 3d white 3-3.5 oz, & complete toothpaste 4-5.4 oz $2.99 get $4 wyb 3 limit 2
-$1 crest toothpaste or liquid gel 3.0oz+etts nvpr, exp 10/31/20 (10/18/20 rmn) limit 2
-$1 Crest Toothpaste 3 oz or more (excludes 4.6 oz Crest Cavity, Regular, Base Baking Soda, Tartar Control/Protection, F&W Pep Gleem, Gum Detoxify and Gum Enamel variants, Whitening Therapy variants, Kids, Brilliance and trial/travel size), Exp 10/24/20 digital coupon



fabuloso 22 oz , palmolive 20-25 oz , & suavitel 50-64 oz bogo get $2 wyb 2 limit 1
-$.50 suavitel liquid fabric softener (41.5 oz or larger) (print soon! - scheduled availability through 10/10 )




gillette/venus razor get $5 limit 1
excludes gillette 3, 5, & disposables
-$2 Gillette Razor, exp 10/24/20 (09/27/20 pg)
-$2 Gillette Venus Razor, exp 10/24/20 (09/27/20 pg)




hershey's original, monster, harvest kisses, & miniatures 9-11 oz get $5 wyb 5/$15 limit 1

l'oreal cosmetics get $5 wyb 2 limit 3
buy 4 l'oreal paris mascara get 1 free limit 4 through 12/31
10% back w/ beauty club
-$2 l'oréal paris cosmetic eye product (excluding colour riche monos, accessories and makeup remover)

l'oreal facial care get $10 wyb $30 limit 1
10% back w/ beauty club
-$10 wyb $35 l'oreal paris skin care and/or sunless, in one transaction, limit 1 09/07-11/15 (rebate applies to price paid after any coupons are applied)
-$2 l'oréal paris skincare product (excluding trial and travel sizes)
-$2 Loreal Skin Care Product, exp 10/18/20 (01/05/20 rmn)




regio & oh so soft bath tissue 4 rolls bogo
regio reg psa $4.99 (SKU 335544)

scope 1 liter $4.79 get $2 limit 2
-$1 Crest Mouthwash 473 mL (16 oz) or larger (excludes trial/travel size), Exp 10/24/20 digital coupon
-$1 cvs app

speed stick & lady speed stick singles bogo 50% off get $2 wyb 2 limit 1
reg psa $3.19-$3.89






wet n wild mega mascara $1.99 get $5 wyb $10 limit 3
10% back w/ beauty club






annie's macaroni & cheese 2.01-11.3 oz or soup 14-14.3 oz $1.50

hershey's snack size , nestle , mars , skittles , & starburst fun size 8.67-11.5 oz bogo
-$5 off 5 hershey's snack size crt (should print for everyone 10/11-10/17)




post or quaker cereal (select) & kellogg's pop-tarts $1.99

progresso soup 14-19 oz $1.50







---
* all deals subject to change/regional differences *
always check your local ad!
sneak peek of the ad for your area can be accessed at cvs.com on thursday before the sale week.
---
sources:
thanks and credit to Brian for colgate shelf tag photo
cvs.com | coupon confidants | how to shop for free
thanks and credit to buttorskotch @ slickdeals for babo sign photos
---
did i miss a hot cvs deal? do you have photos of a cvs ad or sale tag to share?
contact me here!
---